About APHON
APHON is the professional organization for pediatric hematology/oncology nurses and other pediatric hematology/oncology healthcare professionals. Its members are dedicated to promoting optimal nursing care for children, adolescents, and young adults with cancer and blood disorders, and their families.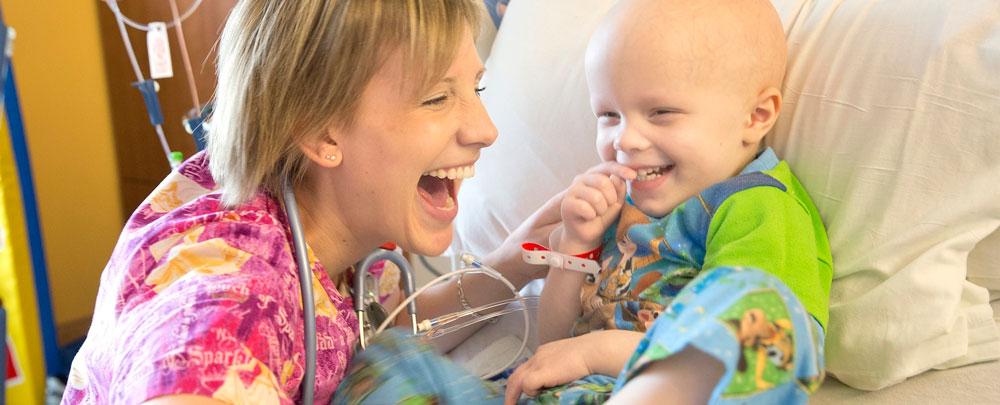 APHON provides leadership and expertise to pediatric hematology/oncology nurses by defining and promoting the highest standards of practice and care to the pediatric, adolescent, and young adult communities.
Mission & Vision
Mission
To support and advance nurses in optimizing outcomes for children, adolescents, young adults, and their families throughout the continuum of care for their blood disorders and cancers.
Vision
Pediatric hematology and oncology nurses are setting, advocating for, and achieving the highest standards of care for children, adolescents, young adults, and their families.
History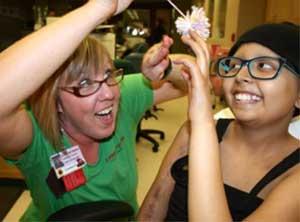 From an impromptu meeting of four pediatric oncology nurses in 1973, APON (later APHON) was formed. During the past 40+ years, the organization has grown to encompass more than 3,600 members in the United States, Canada, and around the world.
Formation
APHON was born out of need. In the early 1970s, there was a need to share practice problems and successes, and knowledge about the pediatric nurse's unique role. There was also a need to create a professional community, one built on mutual support that would foster the intellectual and professional growth and development of pediatric oncology nurses across the country.
Medical and nursing treatment of pediatric cancers was just beginning to be a recognized specialty. A few nurses at a couple of treatment centers wanted and needed to know how their counterparts at other centers managed nursing care issues and began to network with each other at general pediatric conferences.
In 1973, four pediatric oncology nurses met at one such conference and recognized the value of sharing their experiences. They went on to plan a special interest session for the 1974 Association for Care of Children's Health (ACCH) conference.
That first session was attended by 40 nurses. With a shared enthusiasm, they began to explore ways to continue their communication.
The group concluded that they needed their own professional association dedicated to the care of children with cancer. They believed that having their own group would meet their needs better than being a sub-group or special interest group of a larger, more general organization.
On November 3, 1974, APON (Association of Pediatric Oncology Nurses) was born. The organization was incorporated in 1976.
APON grew quickly, increasing in membership, offering an annual conference, and developing educational materials. Primary members are RNs, but a small percentage is composed of allied health care practitioners who work in the field including child life specialists, social workers, and pastoral care providers.
APON to APHON
To acknowledge that most members care for hematology as well as oncology patients, the membership voted to become APHON (Association of Pediatric Hematology/Oncology Nurses) in 2006. The scope of care definition was expanded to include adolescents and young adults.
In 2006, APHON partnered with NSNA (National Student Nurses Association) and welcomed its first NSNA member in 2007.