Grant Opportunities
APHON EBP/Research Grant Program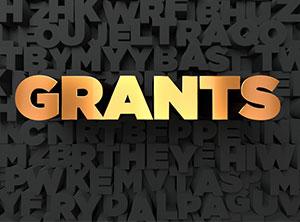 APHON members are eligible to apply for two $2,500 grants for Evidence-Based Practice (EBP) projects and one $10,000 grant for Research projects that address the clinical practice of hematology/oncology nursing.
Lean more about the APHON EBP/Research Grant Program
External Grant Opportunities
Alex's Lemonade Stand

Through our new Nursing Research Grants Program, we are committed to supporting nursing research that will enhance the quality of care and life for children with cancer.
There are three categories of applications that will be reviewed by our Nursing Advisory Board, with awards ranging from $10,000 to $50,000.
Access Alex's Lemonade Stand website to learn more about guidelines and application deadlines or contact: Grants@alexslemonade.com or 866.333.1213.
American Cancer Society: Funding Opportunities for Nursing Training, Research, and Career Development
The American Cancer Society (ACS), the largest not-for-profit funding source for cancer research and training in the United States, has devoted over $3 billion to cancer research since its founding. The Society sponsors grants in support of training for health professionals seeking to develop their clinical expertise and/or their ability to conduct independent research. Visit the ACS website for detailed information about funding opportunities.
Doctoral Degree Scholarships in Cancer Nursing
The ACS awards scholarships to graduate students pursuing doctoral study in cancer nursing research, education, administration, or clinical practice, and invites applications from doctoral students for support of graduate study. For details, visit the ACS website, or call 404.329.5734 or 404.329.7605.
Lane Adams Quality of Life Award Recognizing Exemplary Cancer Care
The Lane Adams Quality of Life Award, established in honor of the former ACS executive vice president, is designed to reward caregivers who innovatively and consistently provide outstanding, compassionate care to cancer patients and their families.
Rally Foundation
Rally Foundation, a 501 (c)(3) non-profit organization, through volunteers across the country, raises awareness and funds specifically for childhood cancer research to find better treatments and cures for childhood cancers. Rally Foundation supports all phases of childhood cancer research from science at the bench, to Phase I, II, and III clinical trials, to fellowships, clinical research nurses, and survivorship studies. Please visit the website or e-mail Claire@rallyfoundation.org with questions.