Pediatric Hematology/Oncology Resources for Patients & Families
APHON Handbooks for Patients and Families
The following handbooks, produced by APHON, provide an overview for patients and their families on specific hematologic and oncologic diseases. Each handbook is written at the 6th-grade level allowing parents to review it with their children. Select a topic to filter the handbooks and download the resource by clicking on the handbook of your choice. Additional resources from other organizations are also available.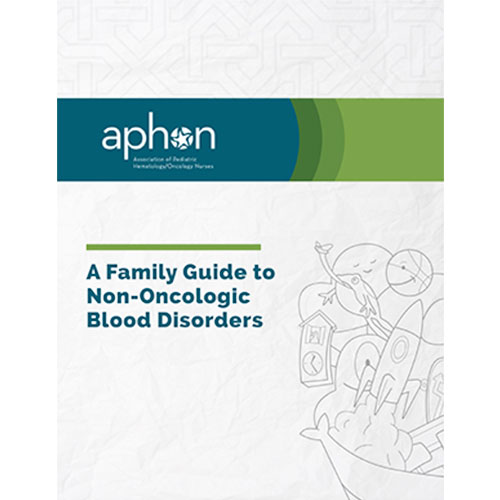 Patient and Family Resources from Other Organizations
Alex's Lemonade Stand Foundation

Alex's Lemonade Stand Foundation evolved from a young cancer patient's front-yard lemonade stand into a nationwide fundraising movement. ALSF primarily funds innovative and promising research that will provide better treatments and cures for all types of childhood cancer. ALSF also offers programs and resources to families with children fighting cancer, including their Travel For Care Program, SuperSibs—a sibling support program, and a free treatment journal for families. By funding important research and supporting families, ALSF makes meaningful and significant differences in the lives of these children and their families.

For guidelines and more information, visit http://www.alexslemonade.org/grants/nursing.
American Cancer Society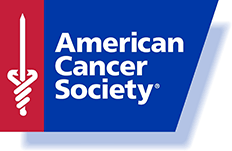 The American Cancer Society is the nationwide, community-based, voluntary health organization dedicated to eliminating cancer as a major health problem by preventing cancer, saving lives, and diminishing suffering from cancer through research, education, advocacy, and service.
Cancer SurvivorLink

Cancer SurvivorLink™ is a website for childhood cancer survivors to LEARN about cancer survivorship, STORE important health documents and SHARE those documents with their healthcare providers. SurvivorLink™ also has a virtual education library for healthcare providers, including access to free continuing education modules.
American Childhood Cancer Organization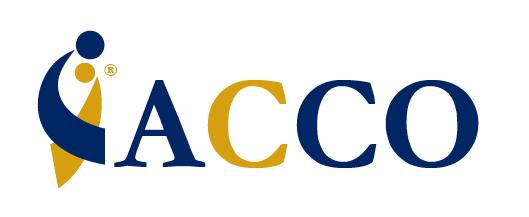 American Childhood Cancer Organization: American Childhood Cancer Organization (ACCO) began in 1970 by a group of parents whose children had been diagnosed with cancer. They came together to lobby for more research and to support each other through the diagnosis and treatment of this life-threatening disease at a time when very few children survived. Today, ACCO is one of the largest grassroots, national organizations dedicated to improving the lives of children and adolescents with cancer and their families.
Aplastic Anemia & MDS International Foundation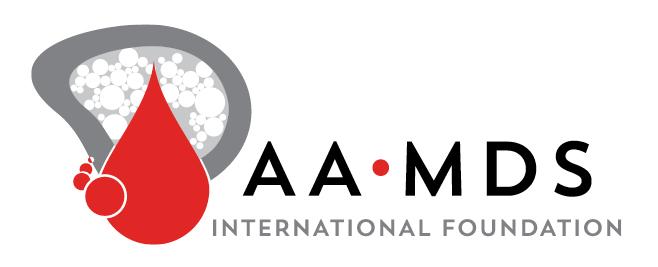 Aplastic Anemia & MDS International Foundation: Dedicated to supporting patients and families who are living with aplastic anemia, myelodysplastic syndromes (MDS), paroxysmal nocturnal hemoglobinuria (PNH), and related bone marrow failure diseases. Founded in 1983, AA&MDSIF offers numerous patient education resources, including free educational materials, an online learning center, a peer support network, patient and family conferences, newsletters, e-bulletins, and personalized support from patient educators.
CaringBridge

CaringBridge is a global, nonprofit social network dedicated to helping family and friends communicate with and support loved ones during a health journey. Through the use of free, personal, protected websites, people easily share updates and receive strength and encouragement from their community.
Childhood Cancer Guides

Childhood Cancer Guides is a 501(c) (3) nonprofit that has published award-winning books for families of kids with cancer and survivors of childhood cancer since 2003. Our books are a mix of accurate medical information that is reviewed by renowned experts in pediatric oncology and true stories—practical, poignant, moving, funny—from hundreds of children with cancer, their siblings, and their parents. Our guides empower families with knowledge, practical suggestions, emotional support, and helpful resources.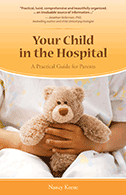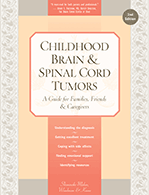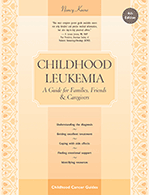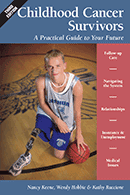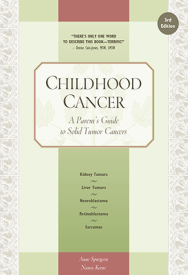 Children's Oncology Group

The Children's Oncology Group (COG), a National Cancer Institute supported clinical trials group, is the world's largest organization devoted exclusively to childhood and adolescent cancer research. The COG public website includes a special section for patients and families, providing reliable information about all phases of cancer care. The COG Family Handbook is also available on the website and as a free download to any e-reader, including iBooks and Amazon Kindle, through the COG Family Handbook page.
Cooley's Anemia Foundation

The mission of the Cooley's Anemia Foundation is to increase life expectancy and enhance the quality of life for those impacted by various forms of the genetic blood disorder, thalassemia. We do so by funding medical research to advance treatment and curative approaches, by supporting and advising patients and their families and advocating on their behalf, and by educating medical professionals and the general public.
Foundation for Women & Girls with Blood Disorders

The Foundation for Women & Girls with Blood Disorders is dedicated to achieving correct diagnosis and treatment of blood disorders and accompanying reproductive problems in women and girls with von Willebrand Disease (VWD), other factor deficiencies, thrombophilias, sickle cell disease (SCD), hemoglobinopathies, immune thrombocytopenic purpura (ITP) and anemias. FWGBD is an innovative organization that will build the education resource base in these important areas.
HEADstrong Foundation
The HEADstrong Foundation is relentless in improving the quality of life for those affected by cancer. With every action that we make, we are fulfilling the vision of the late Nicholas Colleluori, our founder. Nick's last wish was that others would benefit from his journey. On behalf of all of us at HEADstrong, we invite you to join us.
I'm Too Young For This! Cancer Foundation

The I'm Too Young For This! Cancer Foundation is the nation's largest support community for young adults affected by cancer (15-40) and serves as a bullhorn for the young adult cancer movement.
LIVESTRONG Foundation

At LIVESTRONG, we fight for the more than 32.5 million people around the world affected by cancer now. There can be – and should be – life after cancer for more people. We provide direct services to anyone affected by cancer, connect people and communities with the services they need, and call for state, national, and world leaders to help fight this disease. Through cancer support services, community programs, and system change, we help ease the challenges of a cancer diagnosis."
The Leukemia & Lymphoma Society (LLS)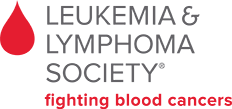 The mission of The Leukemia & Lymphoma Society (LLS) is: Cure leukemia, lymphoma, Hodgkin's disease, and myeloma, and improve the quality of life of patients and their families.
LLS is the world's largest voluntary health agency dedicated to blood cancer. LLS funds lifesaving blood cancer research around the world and provides free information and support services.
Lacuna Loft

Lacuna Loft is a 501(c)3 registered nonprofit organization featuring lifestyle support for young adult cancer and long-term illness patients, survivors, and caregivers and their support network. Articles on survivorship, low-key Do-It-Yourself activities, exercise, personal stories, tips for the kitchen, alternatives to late nights, cancer life hacks, and much more allow young adults to adapt and thrive in their new, slower day-to-day life. A Lacuna Loft provides chemo care kits (think gift baskets), activity kits, and articles offering tips for family and friends, allowing loved ones of a young adult with cancer better to understand the new needs of the young adult.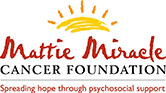 Mattie Miracle Cancer Foundation
Mattie Miracle Cancer Foundation is dedicated to increasing childhood cancer awareness, education, advocacy, research, and psychosocial support services to children, their families, and medical personnel. Children and their families will be supported throughout the cancer treatment journey to ensure access to quality psychosocial and mental health care and to enable children to cope with cancer so they can lead happy and productive lives.
National Cancer Institute

The National Cancer Institute (NCI) provides a website (Cancer.gov) that includes information about types of treatments available for children with cancer or HIV infection and updates about research efforts directed against childhood cancers. In addition, Cancer.gov offers an abundance of other cancer information to patients, health professionals, and cancer researchers.
National Pediatric Cancer Foundation

The National Pediatric Cancer Foundation (NPCF) is a nonprofit organization dedicated to research and clinical trials to find less toxic, more effective treatments for childhood cancer. Our purpose is to reduce the side effects of current treatments, improve survival rates, and ultimately eliminate childhood cancer. In addition, the National Pediatric Cancer Foundation (NPCF) annually engages hundreds of families via our awareness and development programs. Many patients seek critical information related to their disease management. NPCF is here to provide key information based on science with our Health Navigator program.
National Institute of Nursing Research


Palliative care is a comprehensive treatment of the discomfort, symptoms, and stress of serious illness. The National Institute of Nursing Research (NINR) developed the Palliative Care: Conversations Matter® campaign to increase the use of palliative care for children and teens living with serious illnesses.
OncoLink

OncoLink: A multimedia oncology information resource from the University of Pennsylvania Medical Center, this site features a wealth of general information in OncoLink's Pediatric Oncology Page and disease-specific information in OncoLink's Disease-Oriented Menus.
Pediatric Brain Tumor Foundation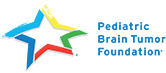 The Pediatric Brain Tumor Foundation partnered with leading advertising agency RPA on this pro-bono project to create a series of animated videos to help kids get through a cancer diagnosis with confidence and courage. The series of 22 award-winning animated videos titled 'Imaginary Friend Society' features a cast of friendly creatures inspired by the imaginations of kids themselves who explain cancer care in terms kids can understand. The videos are designed to reduce patient anxiety and a sense of social isolation. The PBTF is the world's leading nonprofit solely dedicated to the pediatric brain tumor community. Their mission is to care for families along their journey, cure every childhood brain tumor and help survivors and families thrive.
Together — Powered by St. Jude Children's Research Hospital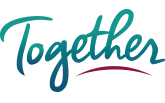 Together is a comprehensive online resource for families facing a pediatric cancer diagnosis. Combining trustworthy medical information and emotional support, Together serves families no matter where they receive treatment. Powered by St. Jude Children's Research Hospital, this free resource offers robust articles covering diagnosis, treatment, care, and life after cancer, simplifying the search for a credible source.
United Healthcare Children's Foundation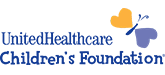 The UnitedHealthcare Children's Foundation (UHCCF) is a 501(c)(3) charitable organization that provides medical grants to help children gain access to health-related services not covered or not fully covered by their family's commercial health insurance plan. Families can receive up to $5,000 annually per child ($10,000 lifetime maximum per child) and do not need to have insurance through UnitedHealthcare to be eligible.