Evidence-Based Practice Grant Program Letters of Intent Guidelines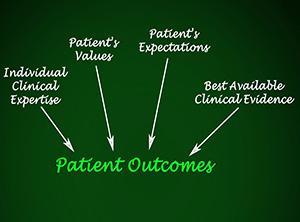 APHON is currently accepting Letters of Intent (LOI) for Evidence-Based Practice & Research project proposals through 11:59 pm Central Daylight Time on September 1. The letter of Intent guidelines for both grant categories is listed below.
Submit your LOI Today!
Evidence-Based Practice Grant Letter of Intent Guidelines
The Letter of Intent (LOI) must include the following information, with a character limit of 5,000 (approximately 750 words) for each of items 2 – 7, which will be submitted through the APHON grant portal:
Title: Title of your project
Background: Brief description of the problem
Relevance: Relevance to pediatric hematology/oncology nursing
Purpose: Specific project aims
PICO(T) question: Population; Intervention/Issue; Comparison; Outcome expected; Type of studies/Time for achieving outcome
Summary of literature: Summary of preliminary data or available literature
Design: Description of the plan for implementation and data evaluation and analysis


In addition, the application must include the following as supporting PDF documents:

References
Current financial support: List each funded grant or contract for the conduct of these projects and any potential overlap with the current proposal. If there are no other grants, state, "None."
Project team names and roles: List the names and project roles for the project leader and team members. Describe the project leader's previous EBP project experience. Include a copy of the curriculum vitae for each project member. List the agency or organization's administrative approver.
Access best practices for LOI and proposal applications
Position Your Project for Funding Consideration in the APHON EBP/Research Grant Program Webinar Archive
Format Specifications for items 8-11 (9-12 for the EBP Grant) submitted as supporting PDF documents
Font: Double-spaced, 12 points
Paper size: 8 ½" x 11."
Margins: At least ½" margins (top, bottom, left, and right)
APA 7th Edition for citations, references, and formatting is required
Strict Adherence To the Above Instructions is Necessary, or the Proposal Will Not Be Reviewed
Letters of Intent will be evaluated by the APHON Evidence-Based Practice/Research (EBP/R) Committee and additional ad hoc panel members as needed, and submission of complete applications may be invited for eligible projects. The decision of the APHON EBP/R Committee will be communicated to the candidates no later than September 15, and those who are invited to submit a full proposal will need to do so by 11:59 pm Central Daylight Time on November 1.
APHON will fund the grant based on the stated scope of work in the LOI and application. There is one $2,500 EBP grant available. The grant will cover direct costs only; no indirect fees/charges will be covered. The principal investigator or project leader must be an active APHON member, and the 24-month project must advance hematology/oncology nursing practice.
Suggested Areas of Project Interest
The following are areas of EBP interest to APHON membership, including but not limited to:
AYA Transition | Staffing Ratios | Nurses' Self Care | Central Line Care | Fever and Neutropenia Precautions | Ethical Issues | Survivorship | Functioning with chronic physical/emotional/mental conditions | Oral Care | Oral Chemotherapy Adherence | Palliative and End-of-Life Care
Added consideration will be given to applicants who submit projects that address the above areas of interest.
Questions
For specific questions or concerns not addressed in the grant application guidelines packet, contact the APHON Evidence-Based Practice Committee.
Submission
Letters of Intent must be through the APHON grant portal in Common Grant Application no later than 11:59 pm Central Time on September 1.