APHON Education
APHON recognizes our members are continuously in the pursuit of professional development and that it can come in many forms. APHON offers a variety of opportunities for nurses to earn their continuing educations credits, and work towards certification and/or maintain it.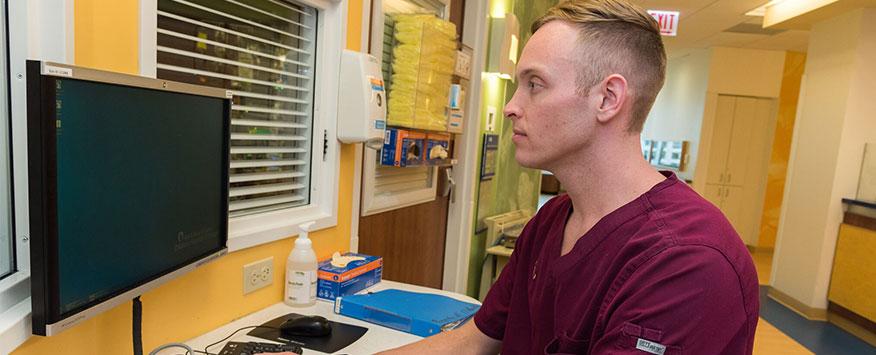 APHON Bookstore
APHON's bookstore is stocked with essential APHON products and publications for nurses and their patients and families. Members receive discounted rates on all APHON products.
Evidence-Based Practice
APHON's Evidence Based Practice and Research Committee supports the development of Evidence-Based Practice Guidelines and supports research activities within the membership optimizing outcomes for children, adolescents and young adults with cancer and blood disorders.
View Reviewed & Recommended Evidence-Based Practice Guidelines
Clinical Practice
APHON has developed position papers on several clinical pediatric hematology/oncology practice topics that are written and reviewed by subject matter experts. Additionally, APHON has endorsed practice guidelines that advance the care of children, adolescents and young adults with cancer and blood disorders and their families.
View Position Papers & Endorsed Guidelines
Certification
Per ONCC, 95% of certified nurses agree: certification validates specialty knowledge, enhances credibility and provides satisfaction. Some nurses are encouraged by others to seek certification. Others get certified for a sense of personal accomplishment. The motivation doesn't matter. Certification proves you've mastered a broad body of oncology nursing knowledge.
Learn More about the CPHON® and BMTCN® Certifications
Webinars
APHON recognizes that not all nurses can spend time away from their work and families to attend the Annual Educational Conference and therefore has developed webinars to serve this population. APHON webinars focus on single topic areas that have been identified by members as needing further study. Watch webinars designed to help you keep up with the latest best practices and innovations in pediatric hematology/oncology nursing.
View Upcoming Webinars and Archive Recordings of Past Webinars
Journal
Journal of Pediatric Hematology/Oncology Nursing (JOPHON) is APHON's award-winning journal providing original, peer-reviewed research intended to advance clinical nursing care of children, adolescents, and young adults with cancer and blood disorders and their families.
Member Access to JOPHON Online
JOPHON Continuing Nursing Education (CNE)
The JOPHON CNE program provides nurses with another vehicle to earn CNE credit in addition to APHON's live conferences and courses by reviewing articles on current trends and issues affecting pediatric hematology/oncology nursing.
Newsletter
APHON Counts is the member quarterly newsletter published by the Association of Pediatric Hematology/Oncology Nurses (APHON). Members receive four issues and have access to full-text files of current and back issues online. Each newsletter features a theme for clinical articles such as hematology, survivorship, and late effects among a variety of other topics