Member Get a Member Contest
Get Your Colleagues Involved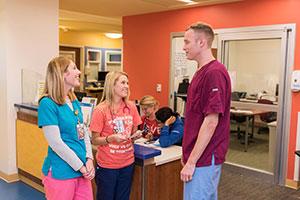 APHON realizes the strongest recruiting tool for new members is our own members' personal endorsement. And, now through April 30, you receive one free month of membership for every member you recruit.
Additionally, each new member you refer also earns you an entry into a drawing to win one of these exciting prizes:
Complimentary registration to the 2022 annual conference in West Palm Beach Florida
Airfare to the 2022 APHON Annual Conference and Exhibit
One free year of APHON membership
It's Easy to Submit a Referral
Select 'Refer a Friend' under the 'My Account' section
Tell your friend to include your information when joining on Step 3: Referral.
Joining by phone or need help? Simply call APHON at 855.202.9760 (US Residents Only), 847.375.4724 (non-US Residents).