Members in the News
APHON members are the world's leading pediatric hematology/oncology nurse clinicians, nurse educators, and nurse scientists with an interest in optimizing outcomes for children, adolescents, and young adults with cancer and blood disorders and their families. We invite you to read about some of the APHON newsmakers below. We encourage members to submit news about themselves or a colleague.
2022 RECOGNITIONS
Elizabeth Duffy, DNP RN CPNP FAAN & Joan O'Hanlon Curry, DNP MS RN CPNP-PC NEA-BC CPON® FAAN
American Academy of Nursing Inducts Two APHON Members in the 2022 Class of New Fellows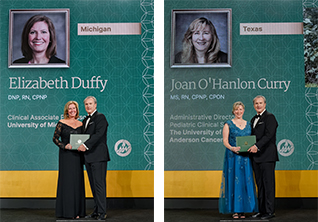 Induction into the Academy is a significant milestone in a nurse leader's career. Through a competitive and rigorous application process, the Academy's Fellow Selection Committee, which is comprised of elected and appointed Fellows, reviewed a record number of applications, representing a 30% increase from the previous year, ultimately selecting the 2022 Fellows based on their contributions to advance the public's health. We are proud to share that two APHON members and volunteer leaders were among the new fellows inducted in 2022. Induction into the Academy is a significant milestone in which past and current accomplishments are honored by colleagues within and outside the profession. 
2021 RECOGNITIONS
Rich Ramos, MS RN CNS PNP CPON®
Winner of the Prestigious Magnet Nurse of the Year Award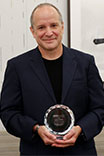 The Magnet Nurse of the Year is awarded by the Magnet Recognition Program of the American Nurses Credentialing Center (ANCC). The prestigious award is given to five nurses throughout the entire nation annually.
Learn more about Rich's recognition
Dyane W. Bunnell, MSN APRN RN CPON®
Delaware's Talented Top Nurses in 2021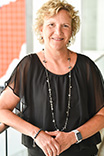 The First State honored its nurses who go above and beyond the call of duty during the COVID-19 pandemic, as voted by their professional peers. APHON Secretary, Dyane Bunnell was listed among the top talented nurses in Delaware in the advanced practice registered nurse category.
Learn more about Dyane's recognition
Jami S. Gattuso, MSN RN CPON®
2021 UTHSC College of Nursing NightinGala's Nursing Award Recipient

The University of Tennessee Health Science Center's College of Nursing held its fifth annual NightinGala, an event that recognizes nurse heroes for their positive impact on patients and the Mid-South community. APHON Past President, Jami S. Gattuso was the recipient of the Advanced Practice Nurse Hero award.
Learn more about Jami's recognition
2019 RECOGNITIONS
Deborah Lafond, DNP PPCNP-BC CHPPN FPCN CPON®
Kathleen Perko, MS RN CPNP CHPPN CPLC FPCN CPON®
Fellow in Palliative Care Nursing (FPCN) Recipients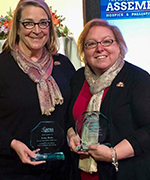 The designation of Fellow in Palliative Care Nursing (FPCN®) is bestowed upon HPNA members, who are HPCC certified and have shown significant contributions to the field of palliative nursing and our specialty organizations. This privilege recognizes leadership and a visionary spirit. HPNA Fellows are nurses who have promoted and advanced both the specialty of palliative nursing and the mission of HPNA by Advancing Expert Care in Serious Illness. Their involvement with HPNA has strengthened the organization, benefitted our members, and forged a path for our growth.
Amy Corey Haskamp, MSN RN PCNS-BC CHPPN® CPON®
CHPPN® of the Year Award Recipient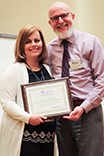 The annual Certified Hospice and Palliative Pediatric Nurse of the Year Award presented by the Hospice and Palliative Credentialing Center recognize the work of all hospice and palliative pediatric nurses from across the country. 
2017 RECOGNITIONS
Danielle Marcello, MSN RN-BC
Modern Healthcare Excellence in Nursing 2017 Rising Star Award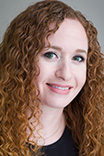 Roughly 3 million nurses work throughout the healthcare industry, including at community hospitals, doctors' offices, retail clinics, schools at all grade levels—and especially in a growing number of C-suite positions at health systems across the country. These awards are designed to recognize their extensive influence. The award program is conducted in partnership with the Lillian Carter Center for Global Health & Social Responsibility at the Emory University School of Nursing in Atlanta.
2016 RECOGNITIONS
Deanna Hill, BSN RN CPON®
2016 Oregon March of Dimes Nurse of the Year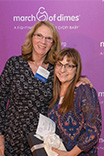 Nurse of the Year Awards is an elegant awards breakfast and fundraiser that brings together the healthcare community in Oregon and southwest Washington to recognize nursing excellence and achievements in research, education, quality patient care, innovation, and leadership. There were 415 nominations, 193 finalists with fifteen awards will be presented to the most outstanding nurse within each category and one will be awarded Distinguished Nurse of the Year.